Earlier this month, the CampusGroups team met in Philadelphia to participate in the 2018 NASPA Annual Conference, a gathering of more than 7,000 Student Affairs educators featuring guest speakers, educational sessions, networking events, and much more.
CampusGroups visited NASPA for the first time in 2008, but in the decade since, our team has grown considerably — as has our platform and the community of universities on board.
Here's a look behind the scenes at an exciting weekend celebrating the incredible progress being made in higher education and student engagement.
The CampusGroups team spends most of the year spread out across offices in three different cities (New York, San Francisco, and Bordeaux) so it was a special occasion to be all together in Philadelphia for NASPA.
CampusGroups Founder and CEO, Yorick Ser, spoke with dozens of Student Affairs leaders about the challenges facing campuses today, and how to solve them together.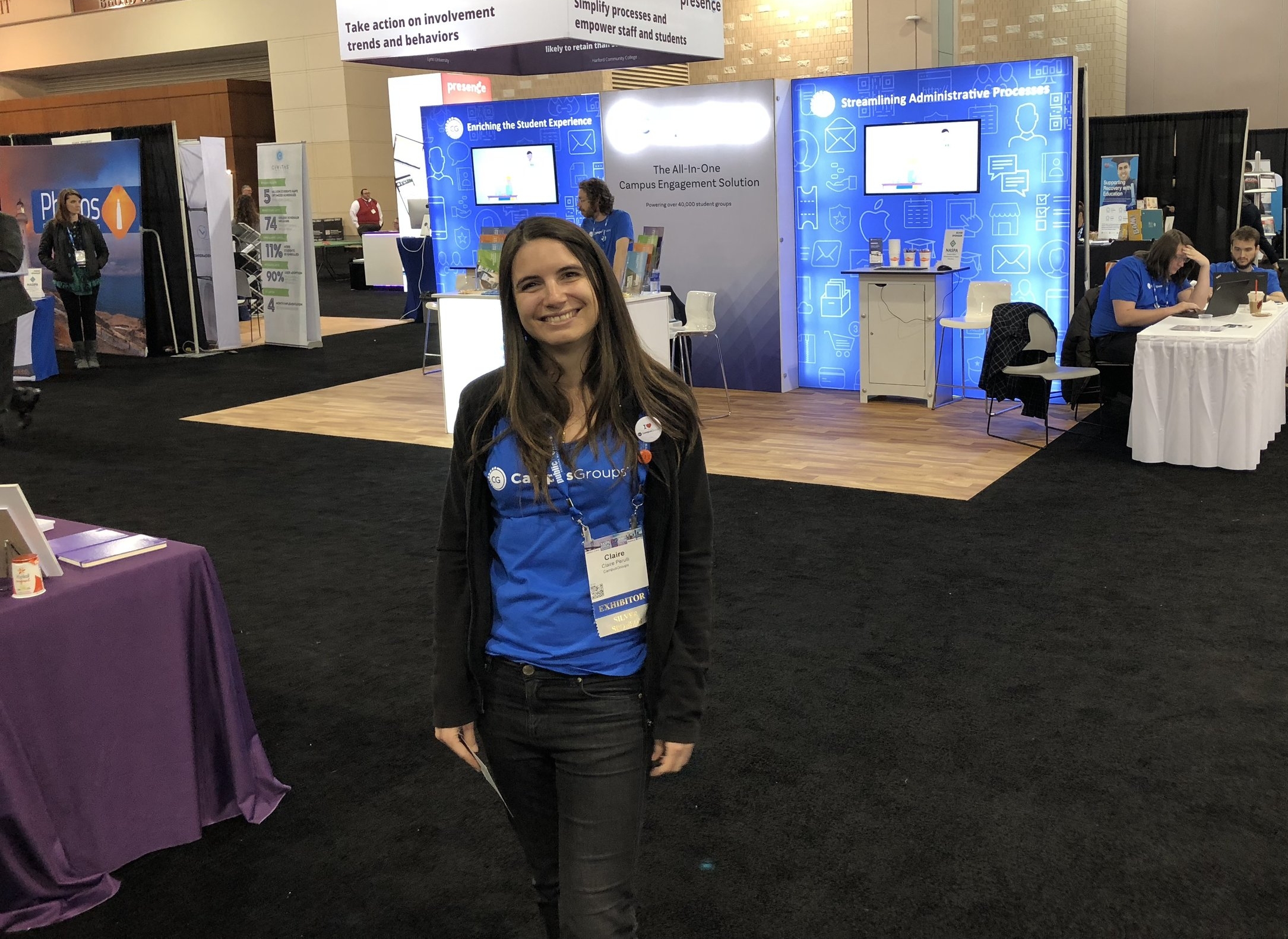 Claire does a little of everything for CampusGroups, and that was no different at NASPA. Here she enjoyed a moment of calm before the vendor hall opened.
Laura is an expert problem-solver for CampusGroups, whether she's fixing a line of code or making sure our NASPA booth is ready to go.
No conference is complete without a little branded swag. These blue suction-cup phone stands were our most popular item by far.
Olga and Brian focus on strategy and marketing for CampusGroups. NASPA gave them the perfect opportunity to meet educators and learn more about what they need from a technology partner.
Since CampusGroups contains so many features, we created a series of color-coded fliers to explain what's possible on the platform. For the short version of the message, our "I <3 CampusGroups" pins provided an excellent summary.
The team sported a set of new CampusGroups t-shirts highlighting our core values.
Once the conference was underway, the CampusGroups booth became a popular place to spend time. (It may have helped that the nearby Break Station was frequently restocked with cookies and pastries.)
Yorick and Brian have collaborated on efforts to document the best strategies from CampusGroups' most successful leaders, and at NASPA, they got to share those strategies with administrators and students from all over the world.
NASPA's vendor hall became a busy hub for conversations about student engagement. We were proud to be featured alongside so many outstanding companies working to improve higher education.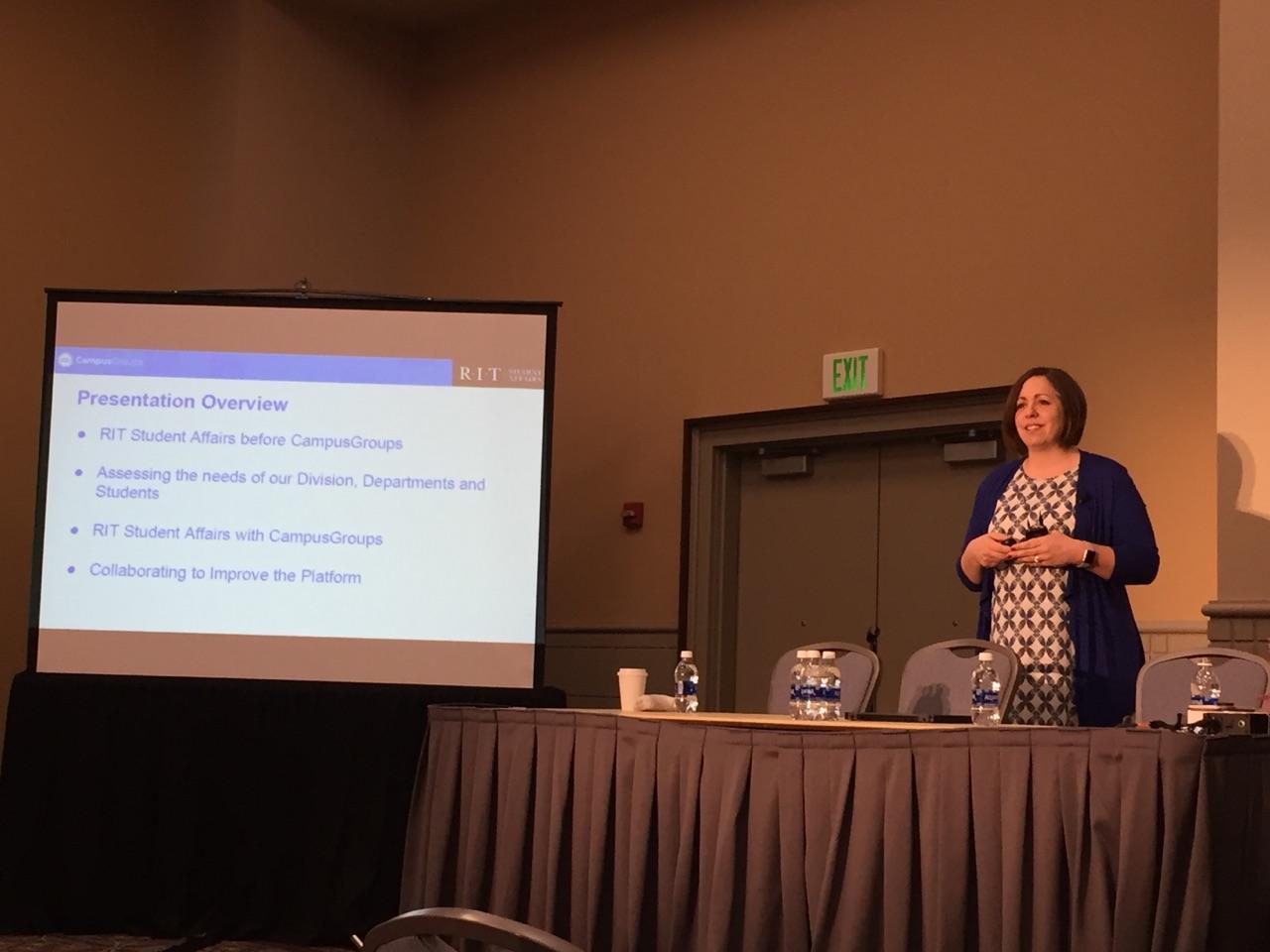 Sara Bayerl from RIT Student Affairs joined CampusGroups to lead a presentation on engagement strategies and the importance of collaboration between universities and technology companies.
Yorick answered questions from the audience and shared the story of how he created CampusGroups in 2005 as an MBA student and club leader at NYU Stern School of Business, where he saw an opportunity to use technology to improve processes and connect with his peers.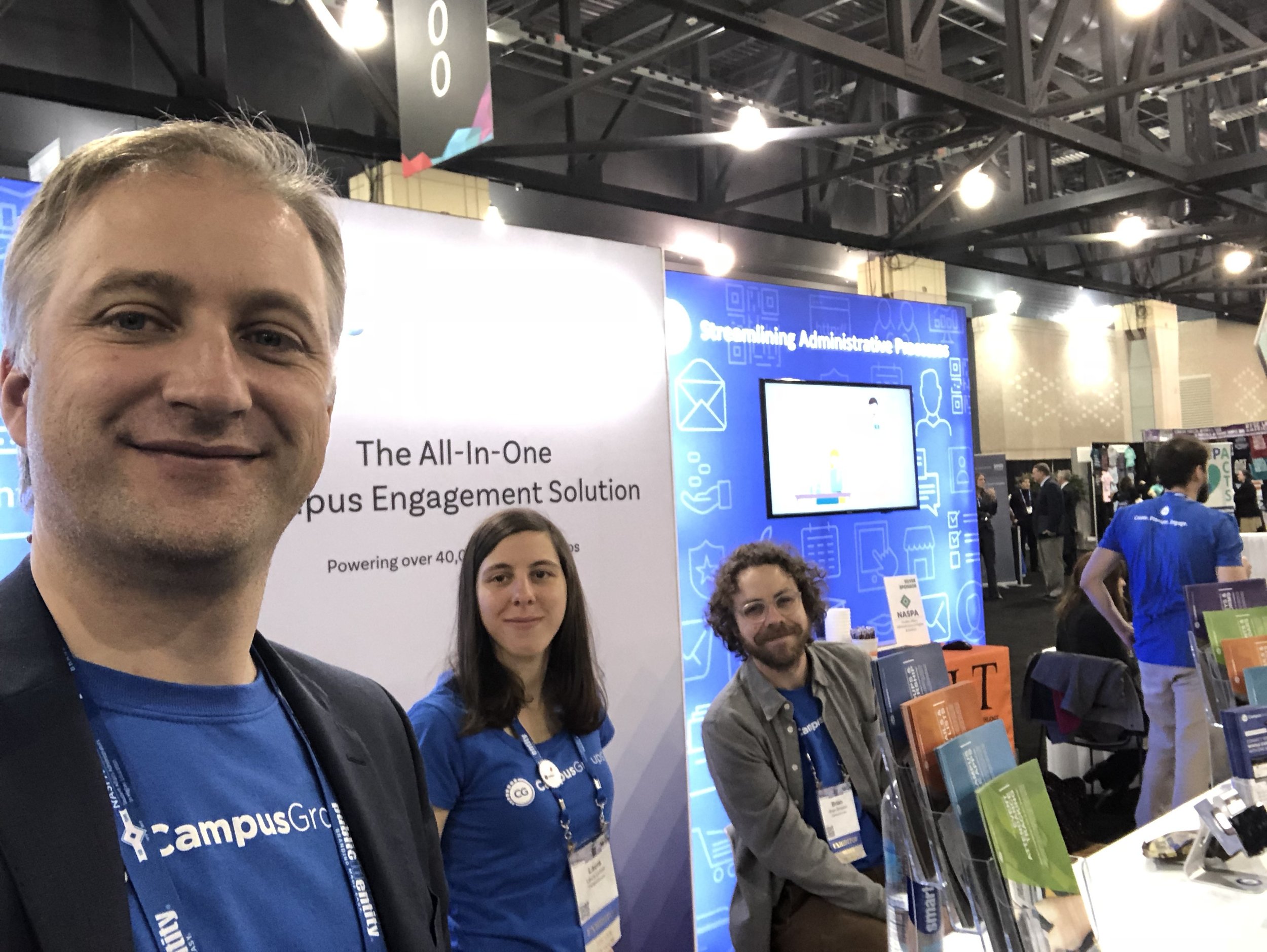 When he wasn't speaking to audiences or connecting with university leaders, Yorick took time to master the art of the selfie.
We're grateful to have met so many inspiring educators, campus leaders, and innovators working hard to enhance higher education.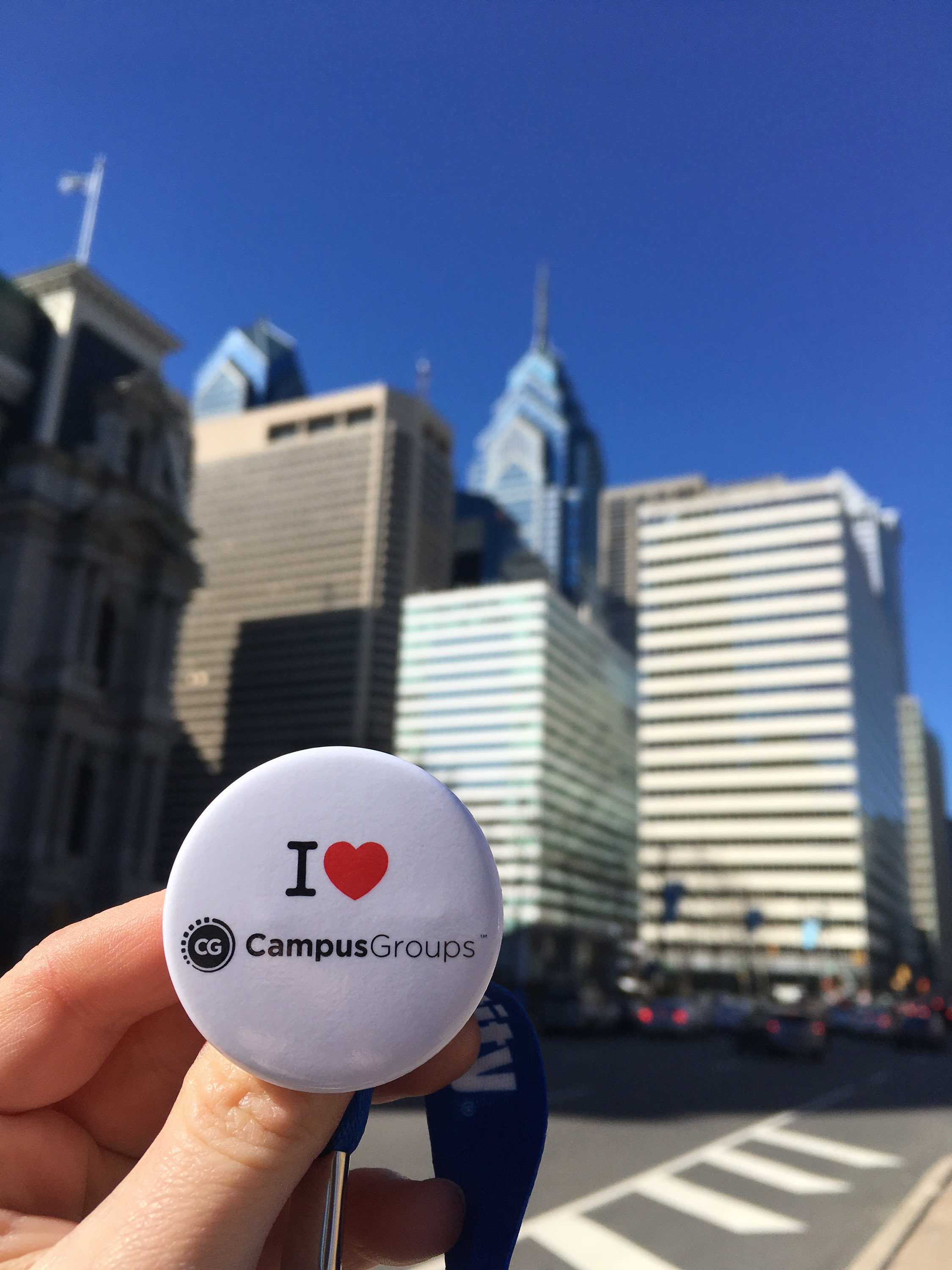 Thank you, NASPA — see you next year!