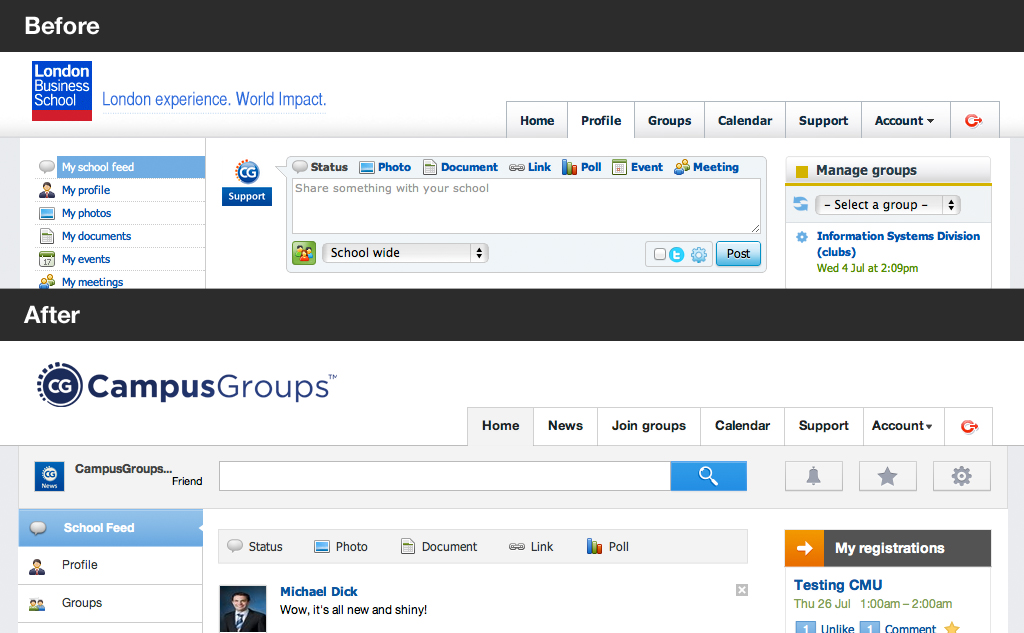 You can now write a post on the feed by clicking on one of the following links: Status, Photo, Document, Link or Poll according to the type of post you want to make.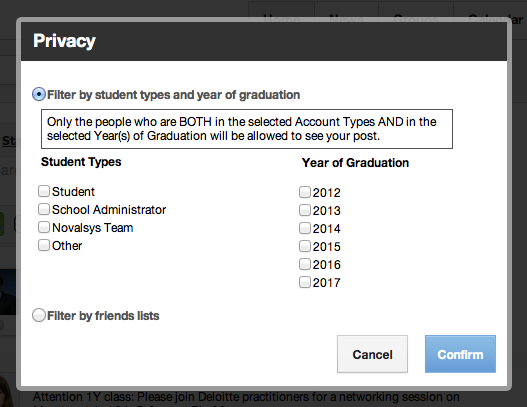 By clicking on the "Privacy" button, officers and members of a club can set the visibility of their posts according to student types and year of graduation or by friends lists.
Once the post is on the feed, the owner can delete it or change its visibility by clicking on the "Cog" button of the post and select either "Delete" or "Privacy".