We are very excited to announce that we have started working on a newer version of our CampusGroups mobile application. The second good news is that the application will be multiplatform and available on iPhone, Android and Blackberry phones.
It will allow you to access the main features of the CampusGroups platform such as your school feed, events, groups, inbox and your profile…
Here are a few mockups showing what the new app will do. We are still working on the main navigation.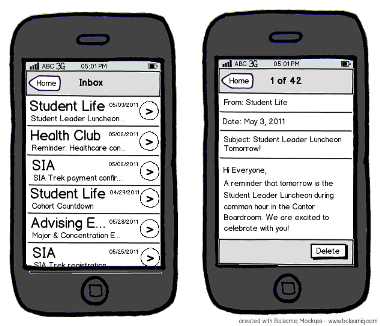 Please feel free to send us your feedback and suggestions!