Here are the new improvements to come and the progress of our different projects:
We are working on a new site-wide search box (to go live end of April).

We will soon reduce the school feed status bar. Here is a quick preview: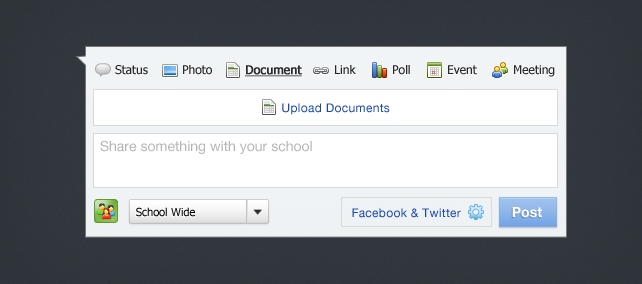 We are also working on redesigning our main school Home page.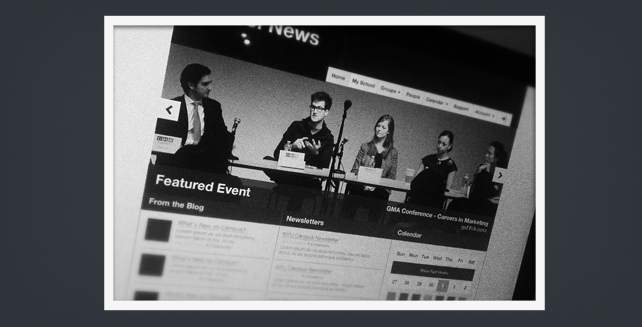 We are designing more Web site themes for MBA student clubs, here is a preview of the NYU Stern GMA site: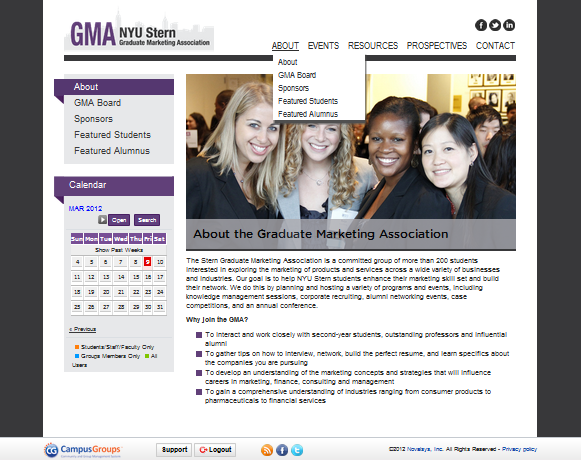 We are using New Relic to profile the performance of CampusGroups. We will use Apdex as an industry standard for measuring the satisfaction of a user of an application or service.

Thanks and have a great week end!